Brief:
To propose and design a new brand that makes use of recycled spent grains from the Molson Coors brewery. (Shortlisted for the BransOpus Chrysalis student awards).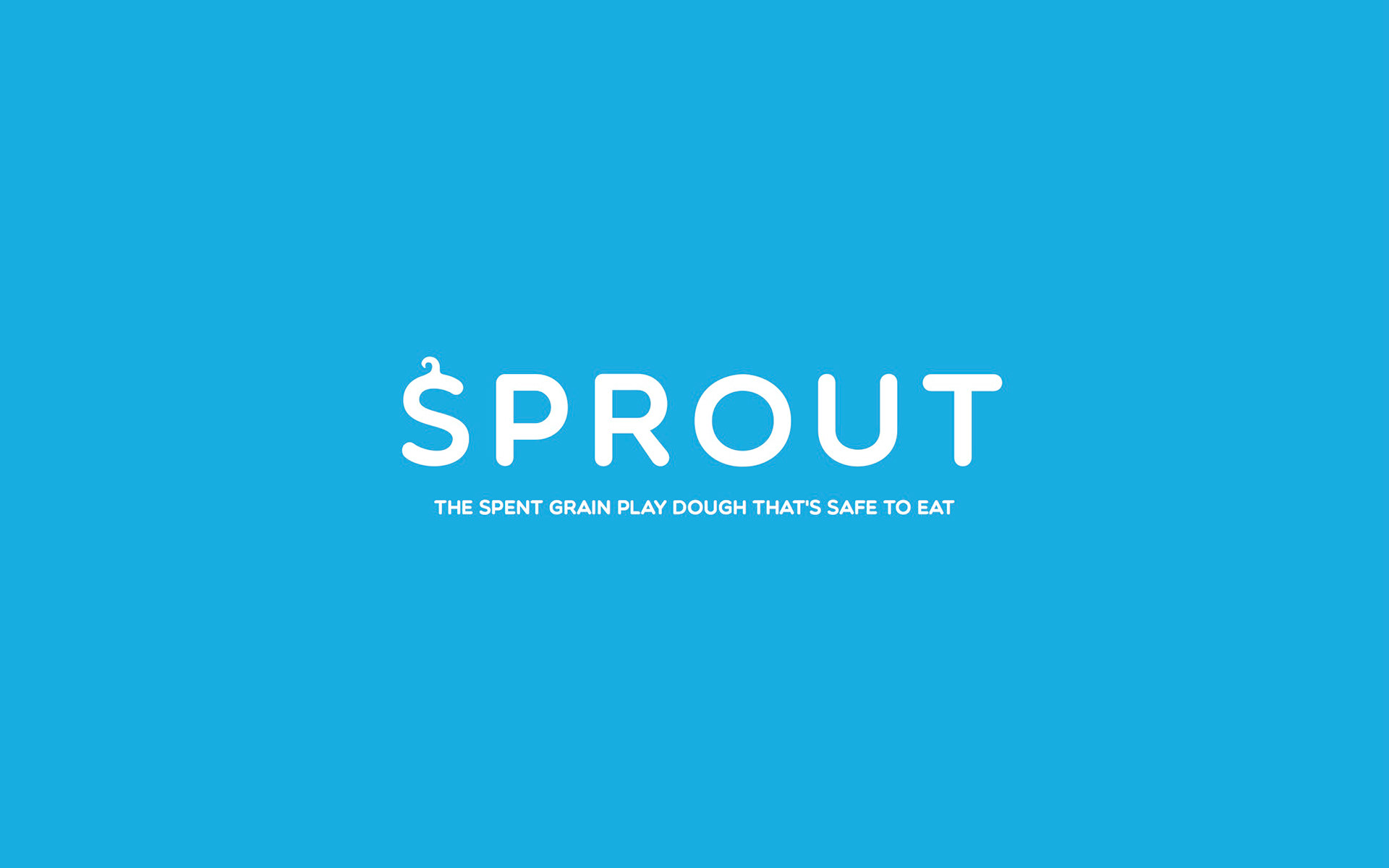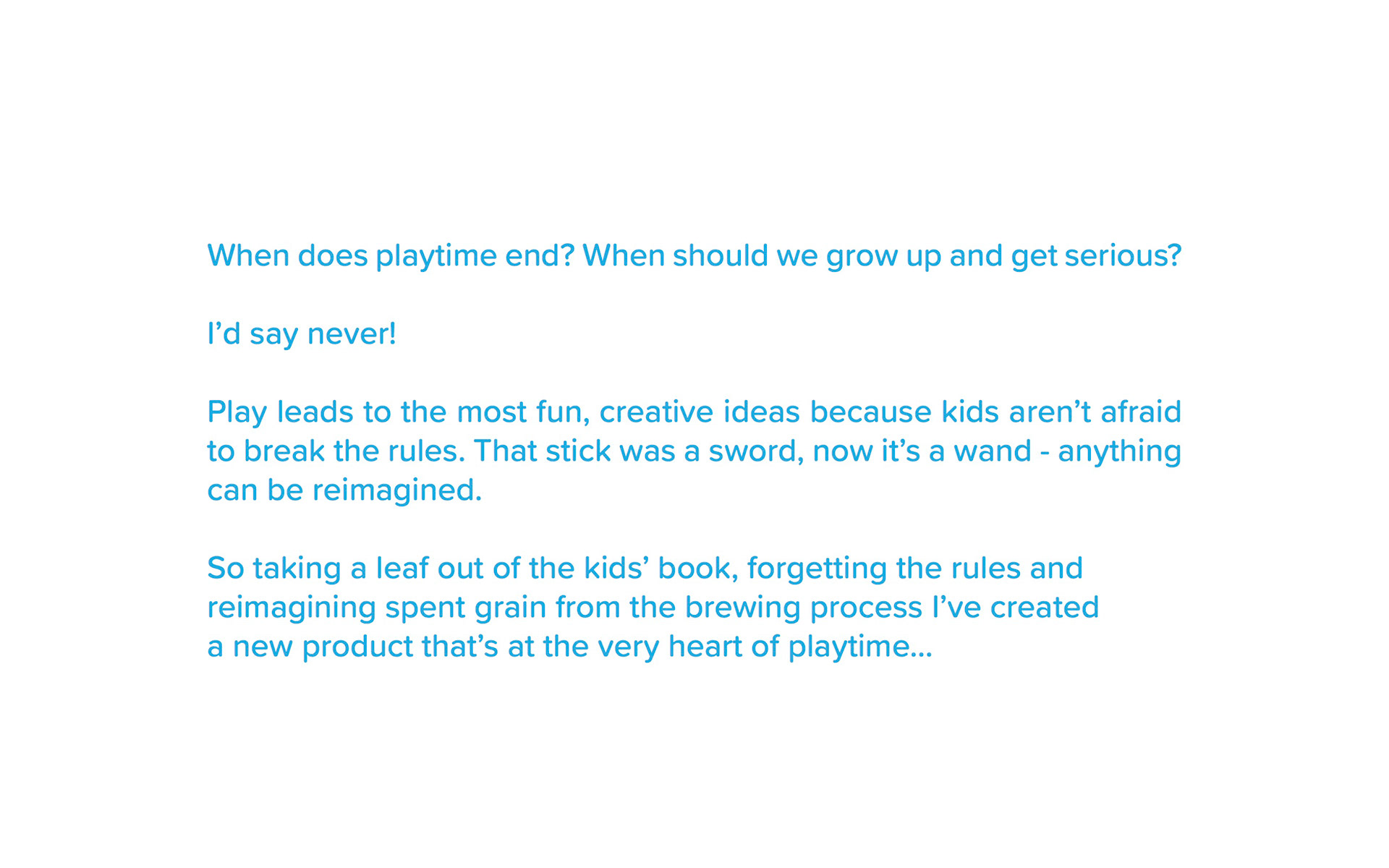 Response:
A kid (and adult!) friendly play dough made using spent grain from the beer brewing process. Completely safe to eat – because accidents happen... Reimagined from grain, to free your own imagination. Create, shape, work and rework – different colours, different characters, endless creation.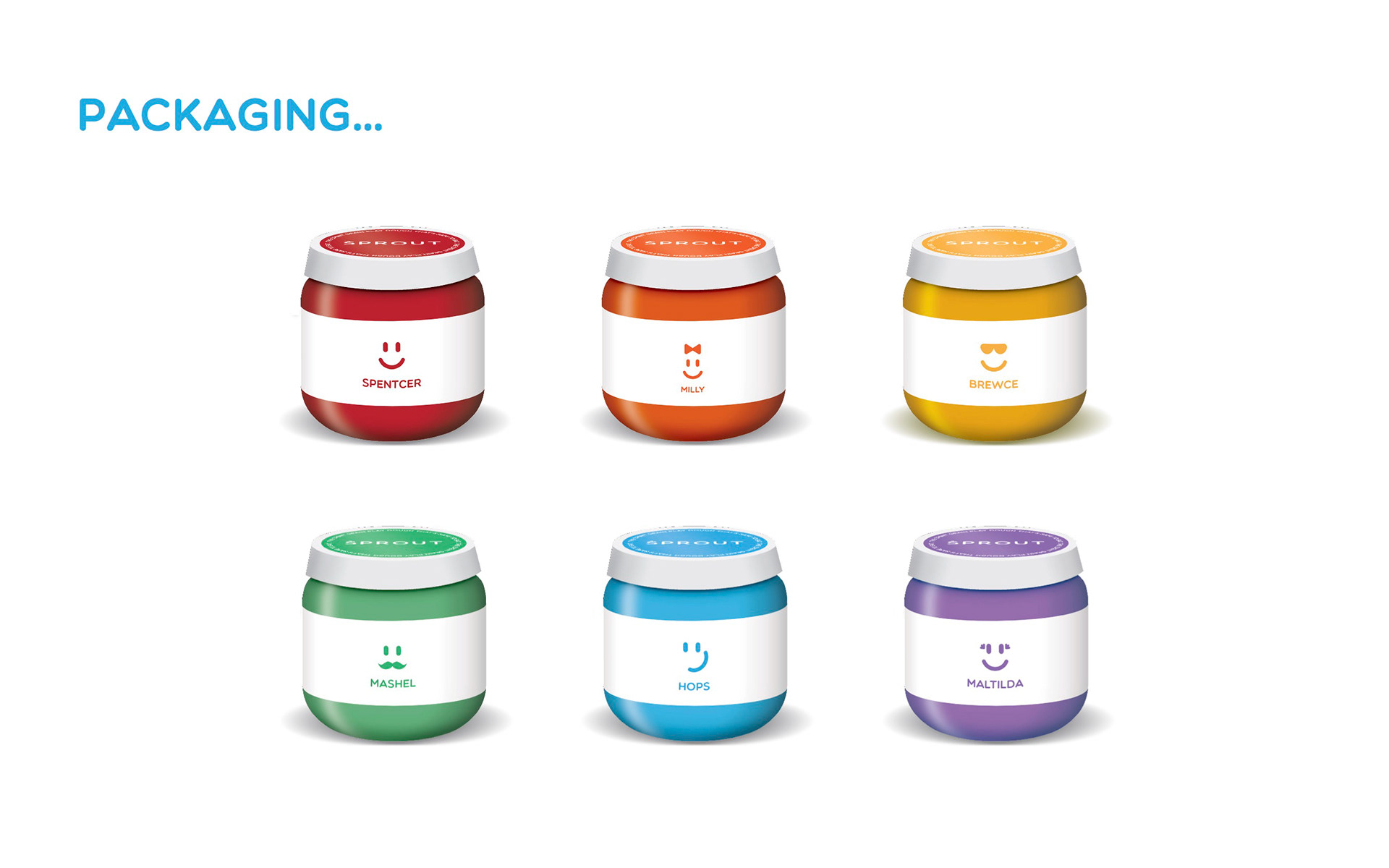 Packaging Response:
 Inspired by the classic food jar (because it's safe to eat) the Sprout pots prevent accidental play dough dryage with a handy screw lid. It's also plastic so there's no risk should your kiddie drop the pot on the floor.
With each colour, comes a different, fun and friendly character, with their own personalties. Whether it's Spentcer, Milly, Brewce, Mashel, Hops or Maltilda, there's a Sprout friend for everyone!