Brief:
Part of the Blue Marlin Spark Awards, a brief to design an alcoholic brand inspired by somewhere you've lived.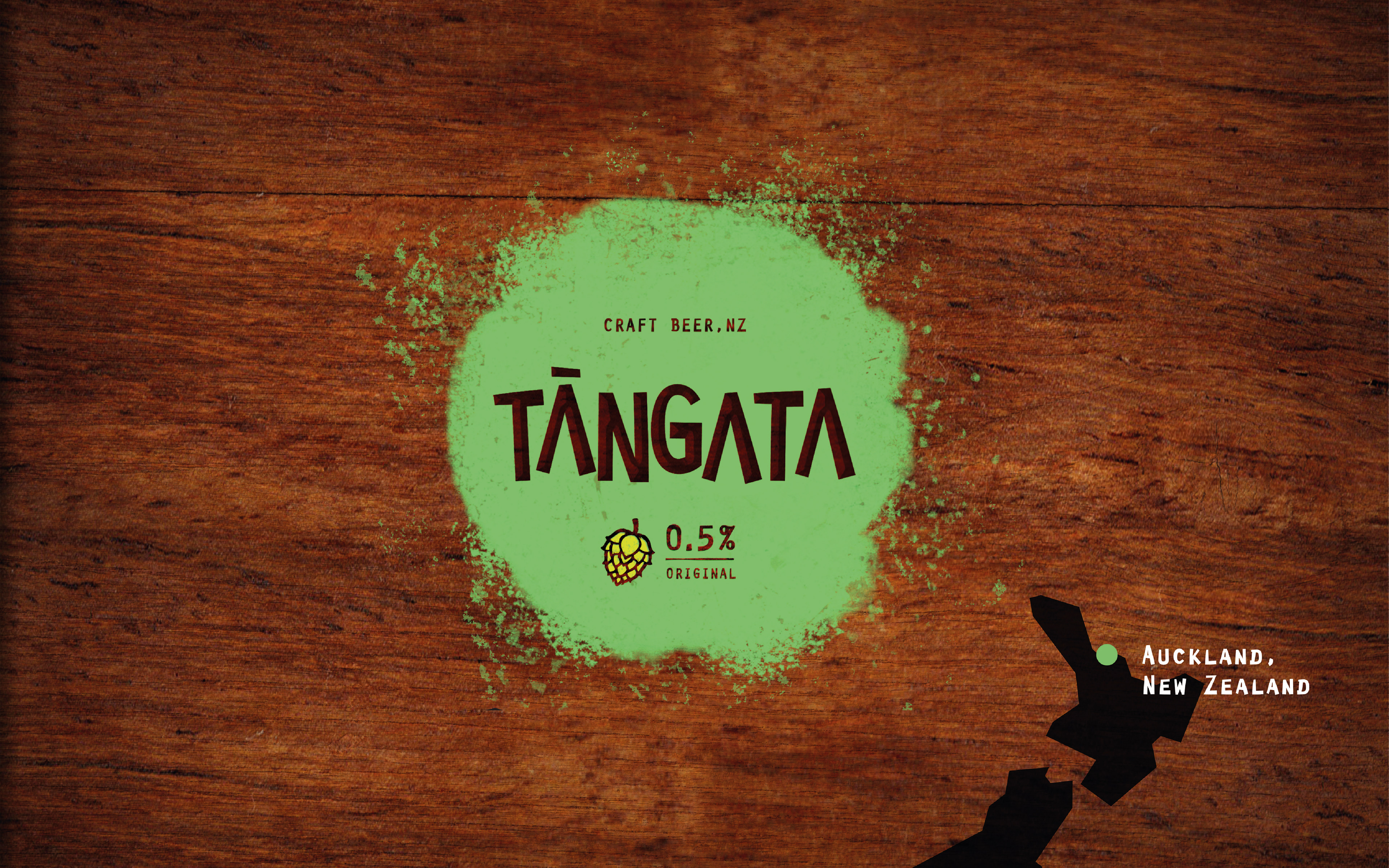 Response:
A craft beer brand inspired by the symbols and customs of Maori culture and community, put at the centre of this celebration of people, family and belonging.
Insight: 
The Maori people of New Zealand cherish family, community and 
the natural environment. The Marae - a carved wooden building 
that is a focal point of traditional community life; seen as a place 
people call home and can truly belong - is an important symbol 
of this. Manaakitanga - the Maori custom of hospitality, kindness, 
generosity and mutual respect - is also key to this project.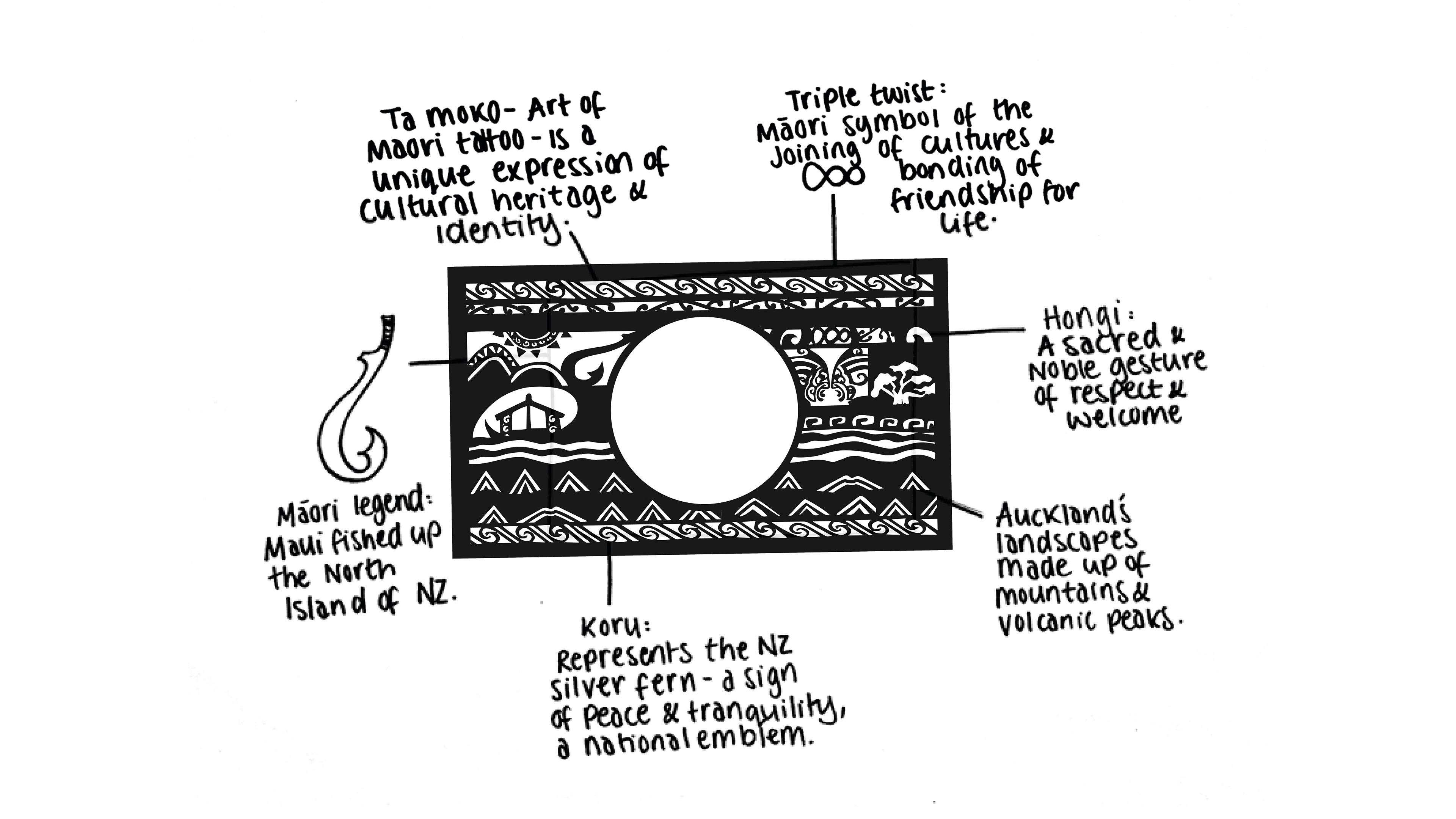 The brand is built around important Maori symbols, stories, and cultural icons and customs. These sketches developed to form the base of the bottle design.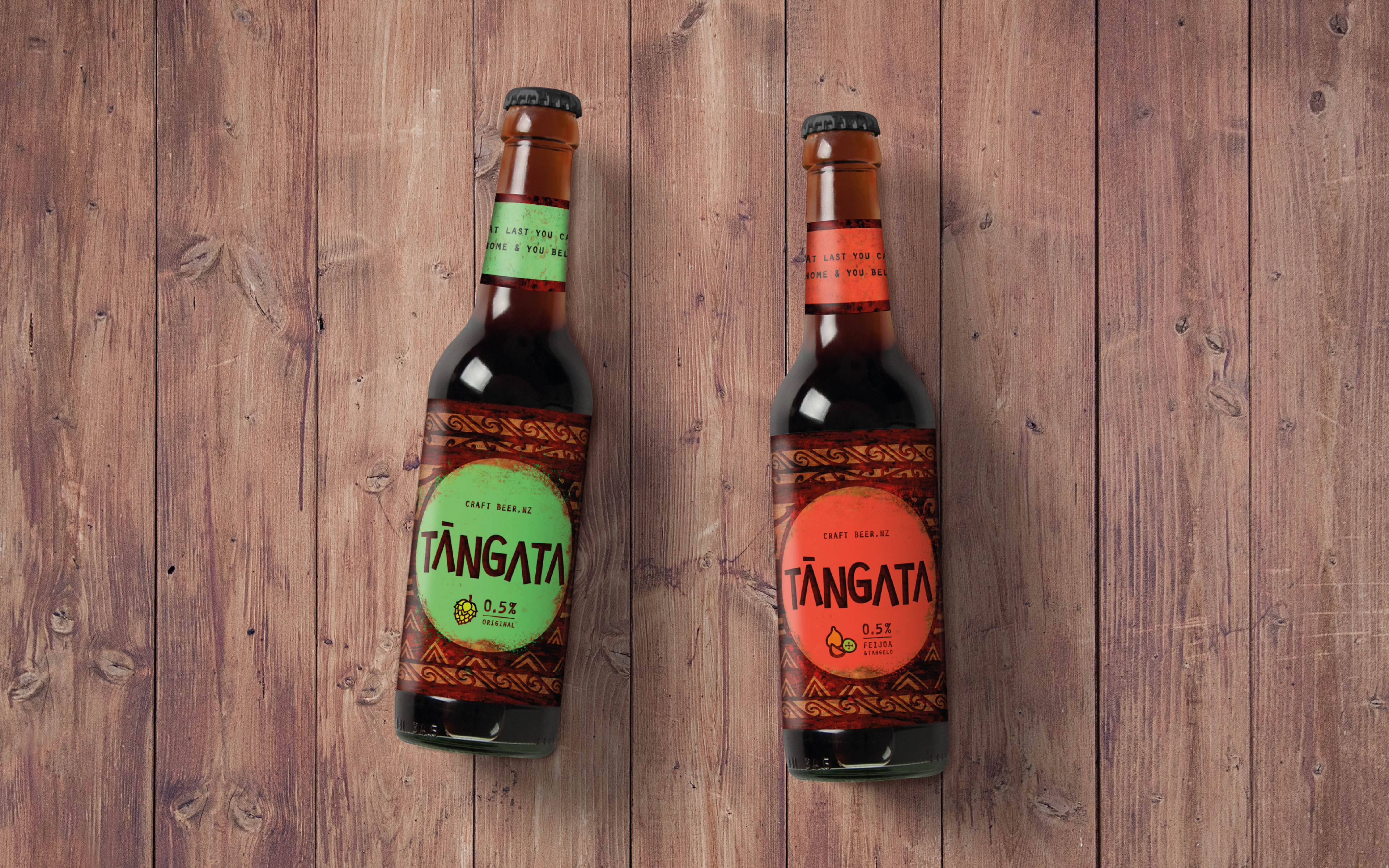 Tangata (meaning people in Maori) is centred on the joy of bringing people together, extending families and welcoming all. "So grab a beer and welcome to the family! At last you can truly relax. This is your home and you belong." One original flavour and a second infused with the finest of NZ flavours: Feijoa and Tangelo.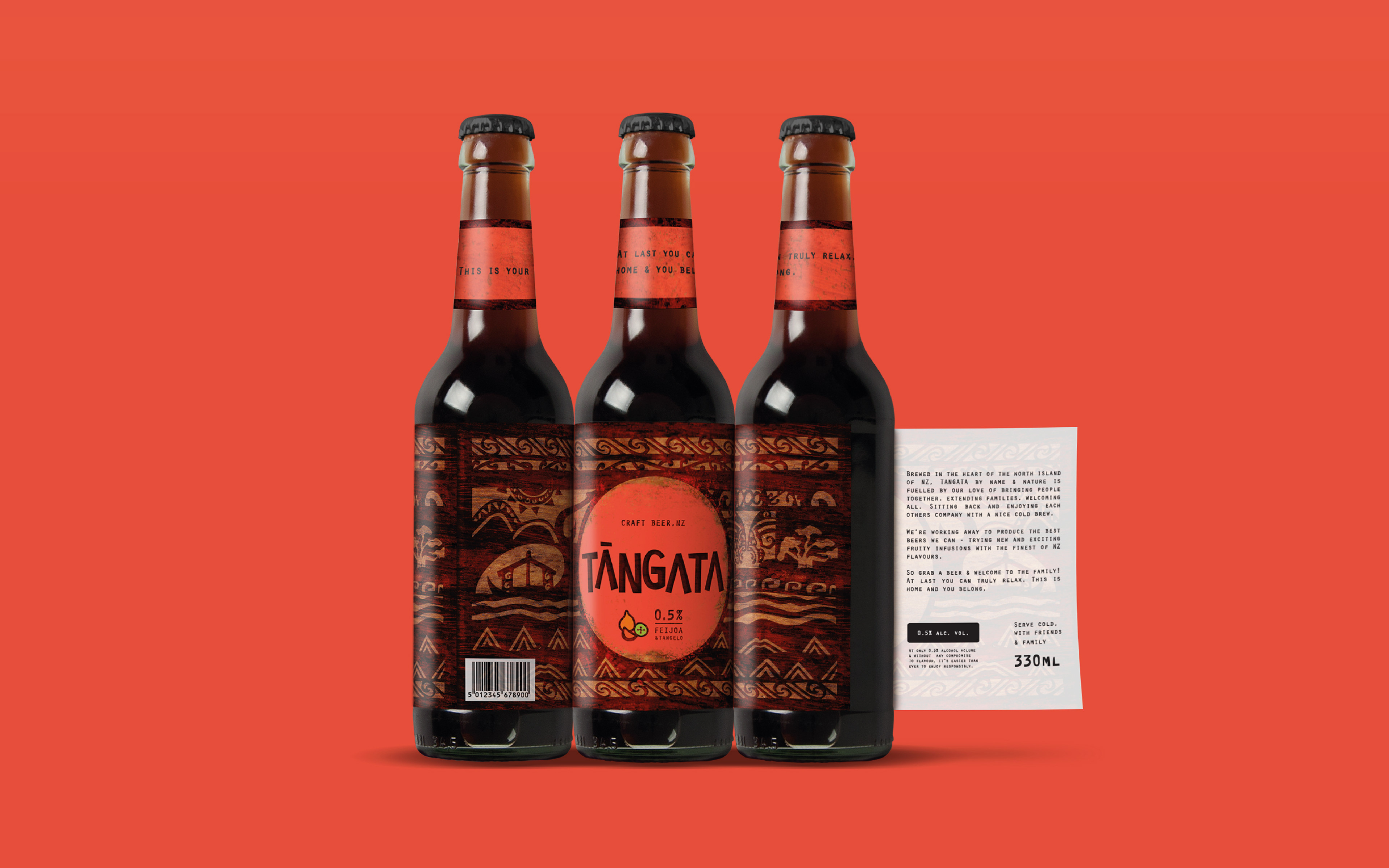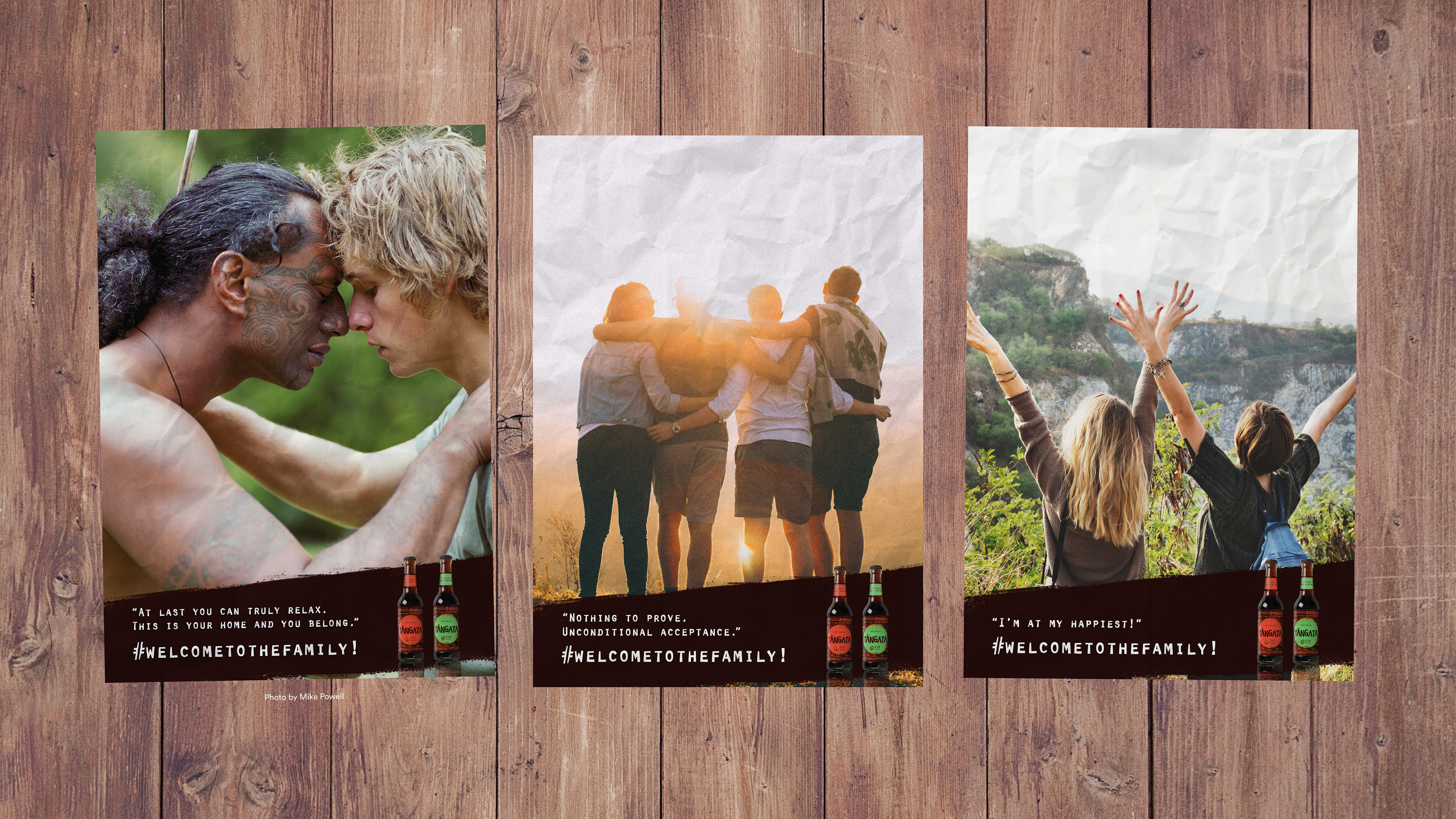 Promotional posters/advertising, built around people's expression of what family and home means to them.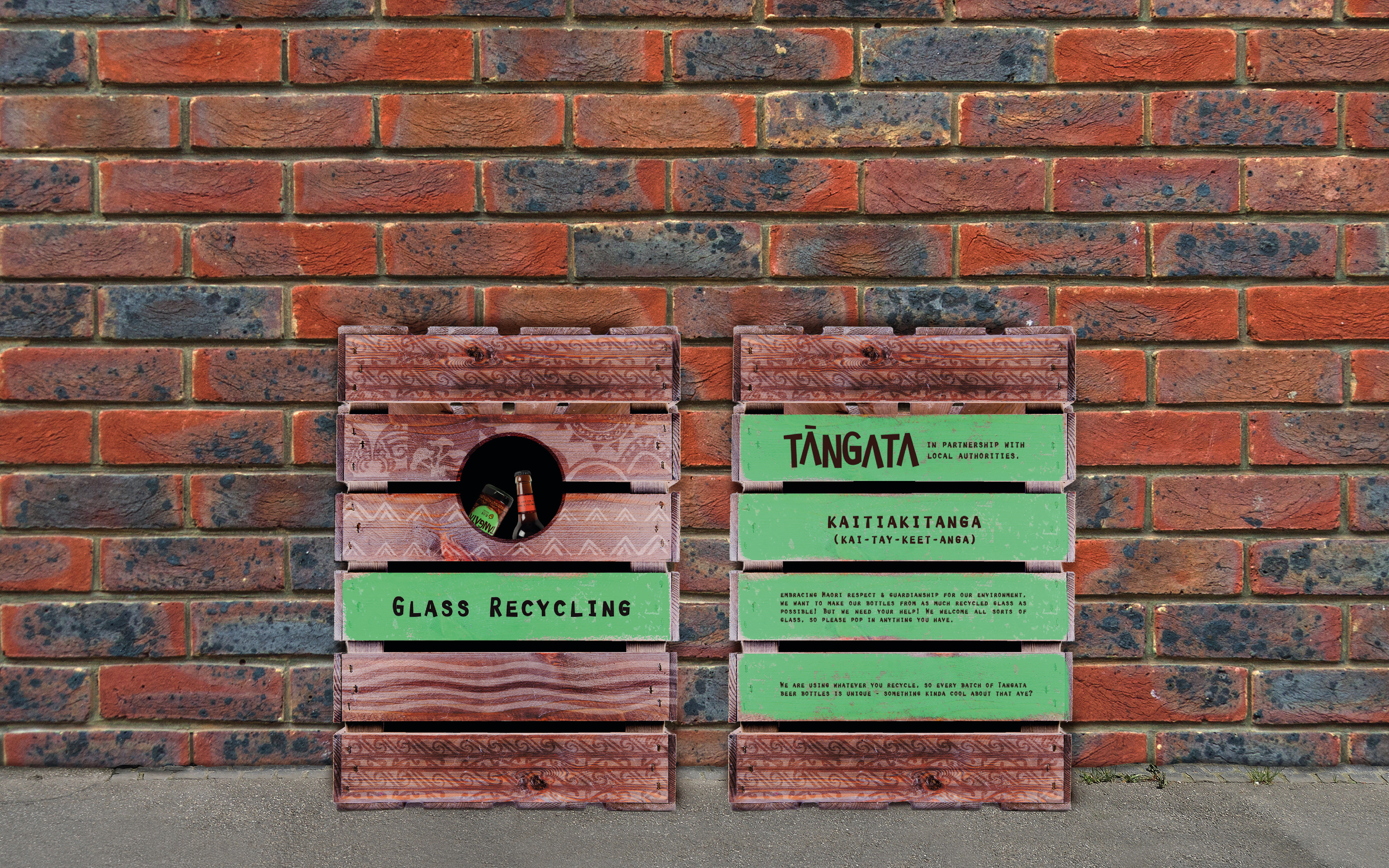 Embracing Kaitiakitanga, Maori respect and guardianship over the natural environment, and working with local authorities, the bottles would be made from as much recycled glass as possible! Therefore, welcoming whatever glass people have, every batch of bottles is unique. (Left: front angle, right: side angle).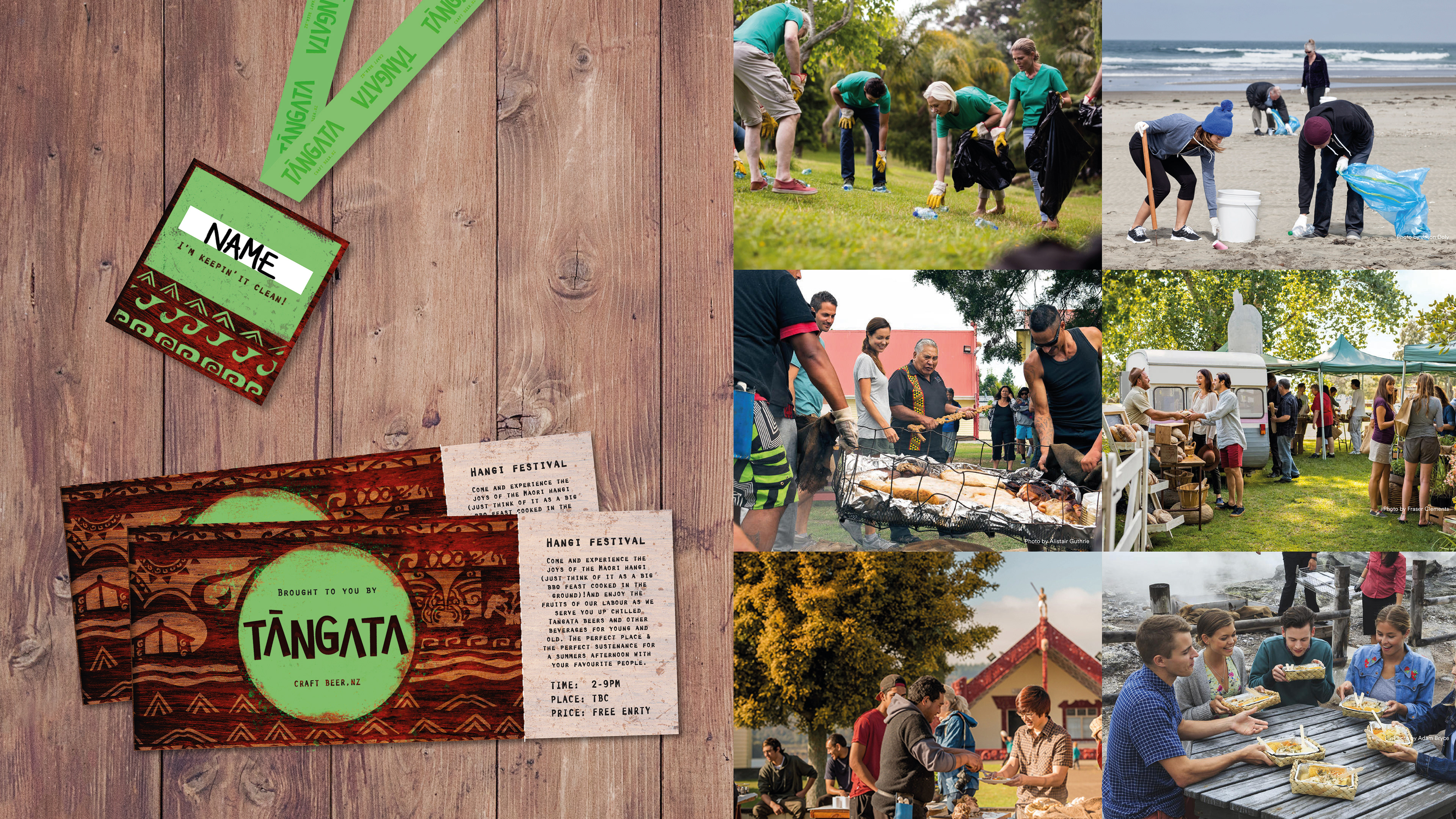 Tangata Events:
 1) Community litter picking and beach/sea clean ups. Gathering people together to look after their home. Any glass that is collected can be used to make more Tangata bottles.
2) Hangi Festival. Opportunity for the Tangata brand to serve their beers alongside a traditional Maori feast. Bringing people together to taste and see what they are all about.